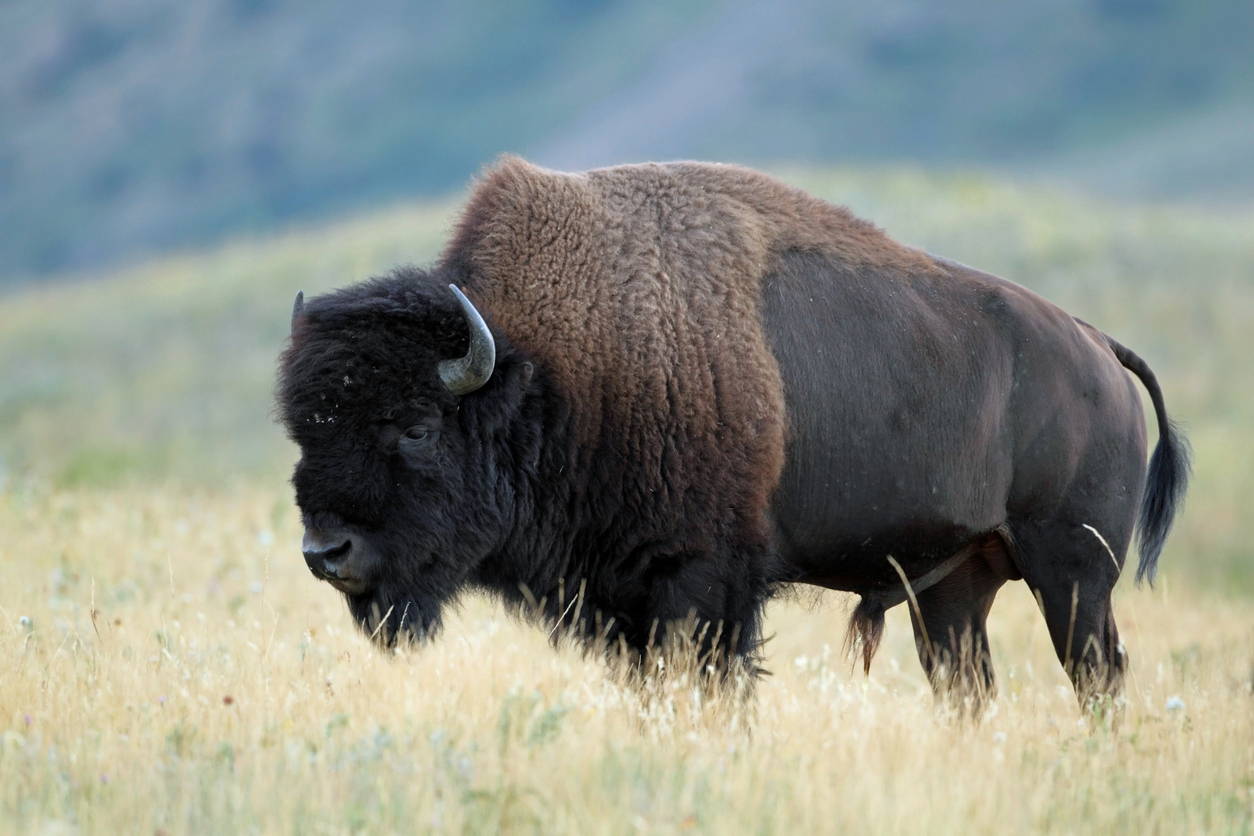 Buffalo Hump can happen to anyone although slightly more prevalent in women. Tradition medicine suggests it occurs because of a change in hormone levels, particularly chronic high levels of cortisol, (the stress hormone), changes in estrogen, progesterone, and testosterone.
It is often associated with a mostly benign condition affecting the pituitary gland - this is the gland responsible for cortisol production - called Cushing's Disease. One of the main characterizations of Cushing's is fat deposition at the base of the neck.
BUFFALO HUMP IS OFTEN CONFUSED WITH FORWARD HEAD CARRIAGE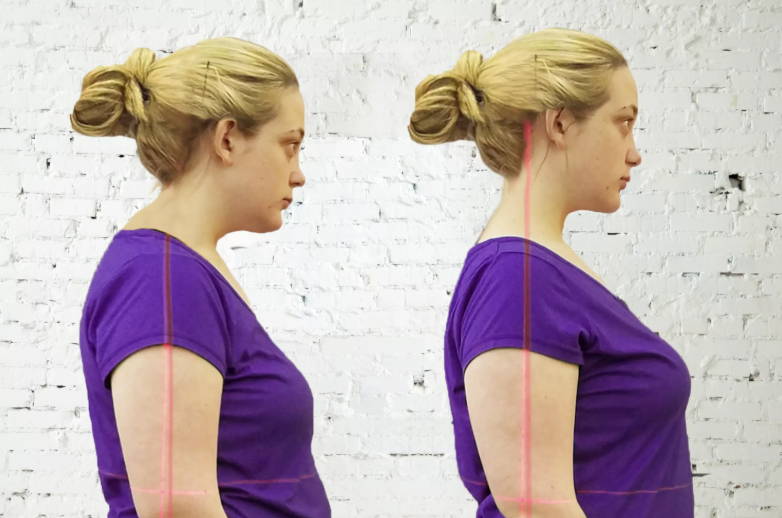 Forward head carriage is when you carry your head out in front of your body instead of on top of your body. This position causes the bones in the area (where the neck meets the top of the back) to flex forward and stick out. It looks almost the same as a Buffalo Hump.
WE KNOW forward head carriage causes big problems to the cervical spine, including headaches and shoulder pain. People who work with their heads down and forward, for example, dentists, accountants, IT pros, all struggle with it. Years, even decades of putting your body in this position cause problems to the neck, even reshaping the bones. (This image shows before and after trying PurePosture the first time)
NOTHING AGES YOU MORE THAN POOR POSTURE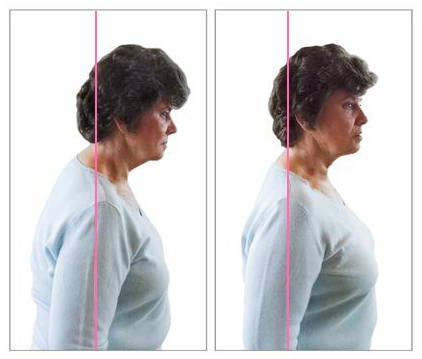 For every 1" your head is out front of the red verticle line (above), an extra 10 pounds is loaded onto your neck! In the picture, her head is approximately 2" in front of the vertical line. An extra 20 pounds, plus the weight of her head loaded on her neck!
This is not necessarily age-related.
Eventually, the extra load on your neck forces your head to go even farther forward. And, posture like this can add fat to the base of your neck - nature's way to help protect the delicate bony prominences in the cervical spine.
The result of not addressing the issue forward head carriage or Buffalo Hump is damage to the joints and bones in your neck, pinched nerves, flattened discs, degenerative joint disease, arthritis. These changes can be permanent.  
Ignoring proper alignment of your neck not only looks bad but can severely limit the range of motion in your neck, being unable to look over your shoulder while driving or the inability to lay flat on your back without using a pillow to prop your head.
THE SAD TRUTH IS BUFFALO HUMP IS LARGELY PREVENTABLE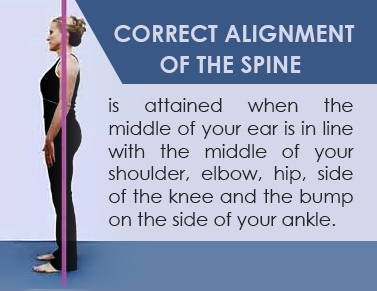 It only makes sense carrying your body in better alignment is a good thing. Your body was built symmetrically but poor postural habits and gravity pull us down forcing our heads forward. Millennials, by the way, are the first generation in history to use electronic devices starting as babies. It only makes sense they are very vulnerable to poor posture and possibly Buffalo Hump.
HOW TO CORRECT BUFFALO HUMP
Whether you currently show a Buffalo Hump or are afraid you are heading in that direction, there is still help for you.  
Poor posture involves the neck but really starts in the mid to upper back - around the shoulder blade area.
Typically it shows a rounded upper back and rolled-forward shoulders.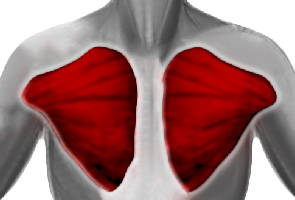 Buffalo Hump because the chest muscles, pecs (pectoralis) are short and tight. The pecs actually pull both the shoulders and upper back to a forward flexed position.
Many weightlifters overdevelop their chest and arms without equally developing their back muscles causing muscle imbalance. Sometimes it is difficult for them to straighten their arms - a perfect set up for rotator cuff tears.
The combination of weak lats and lower traps, coupled with tight, short pec muscles is the reason why it is difficult to pull your shoulders back and keep them there. You are fighting against yourself.

If you have Buffalo Hump and it is not related to posture it would be good to see your physician to rule out Cushing's Disease. Some people undergo liposuction to remove the fat. Standing tall and having your head in the correct position will reduce the look of a Buffalo Hump.
For a kick-start to great posture try PurePosture  It is an orthopedic tool to align the spine, fix posture, solve neck and back pain using your body weight and gravity. It is superb to help with Buffalo Hump and you will notice the difference the very first time you try it. PurePosture really works! Invest in yourself today!
To read more about Buffalo Hump, Dowager's Hump, compression fractures and how to avoid these, click here.