Am I Giving My Horse Back Pain?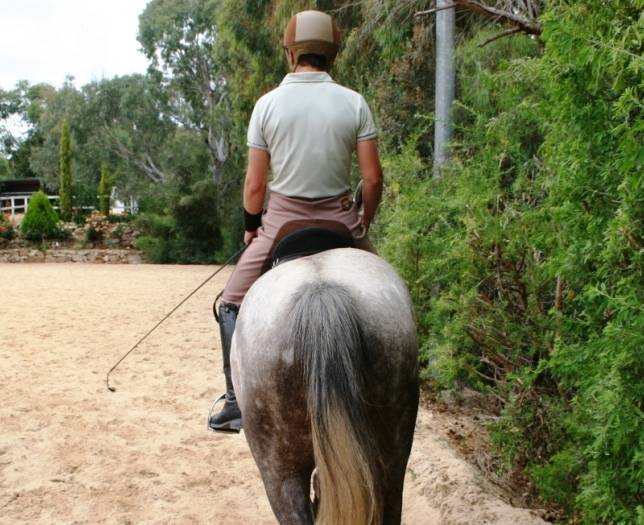 IF YOU HAVE BACK PAIN, OR ARE CROOKED IN THE SADDLE...
Chances are your horse has back pain too, or soon will have.
When back pain limits your range of motion, it also limits your horse's. He's continuously receiving half-halts because you can't follow through. This disrupts his full-swing stride. Not only annoying your horse, but also leads to back soreness. Read more...
Sitting crooked in the saddle forces your horse to alter his way of going to accommodate your unevenness. A horse will always put himself under the heaviest weight to maintain his balance. This makes him crooked too. Eventually crookedness becomes his "normal".
It's interesting how equestrians are quick to call the horse chiropractor
YET FAIL TO GET TO THE ROOT OF THE PROBLEM
The root cause is the rider's limited range of motion caused by pain, crookedness or muscle imbalance.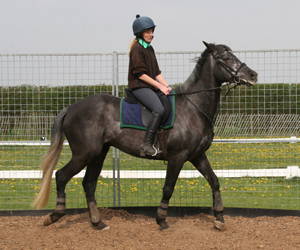 A horse can feel a fly landing on him. 
He definitely feels any imbalances in your riding and responds by:
(a) Eliminating the problem - off you go.
(b) Adapting his way-of-going to accept your limitations.
(c) Making his discomfort visible by resisting, or expressing an attitude
So, how do you solve the problem?
It would be wonderful if we could visit the chiropractor or physical therapist three times a week for a month to straighten out your back. Most equestrians find this almost impossible. We can't find the time or meet the expense of care.
There is an alternative!
We invented a tried-and-true, awesome product that aligns the spine, increases flexibility and solves neck and back pain. And the best part, it is an at-home, easy-to-use device that takes only a few minutes to do it's job.
---
Tested on hundreds of people over the course of five years, PurePosture is a one-of-a-kind device to align the spine, increase flexibility and solve neck and back pain. It is easy to use, safe and quick. Most important, it's effective! PurePosture is and a great tool for every equestrian. Check it out, you have nothing to lose and everything to gain.